DotPurple 1.1.0 released!
Monday, June 22, 2020 at 09:06 AM
Hi everyone!
We hope you've been enjoying using DotPurple since we released last week. We got some nice love on Twitter (thank you!), and we're excited to keep bringing you more features so that you can enjoy your .NET experience all that much more. 🎉
Today, we're releasing v1.1 of DotPurple with some new features and enhancements. You can download it for Windows, macOS, and Linux from the home page. We've added some options in 1.1, including the ability to view and clear your nuget locals: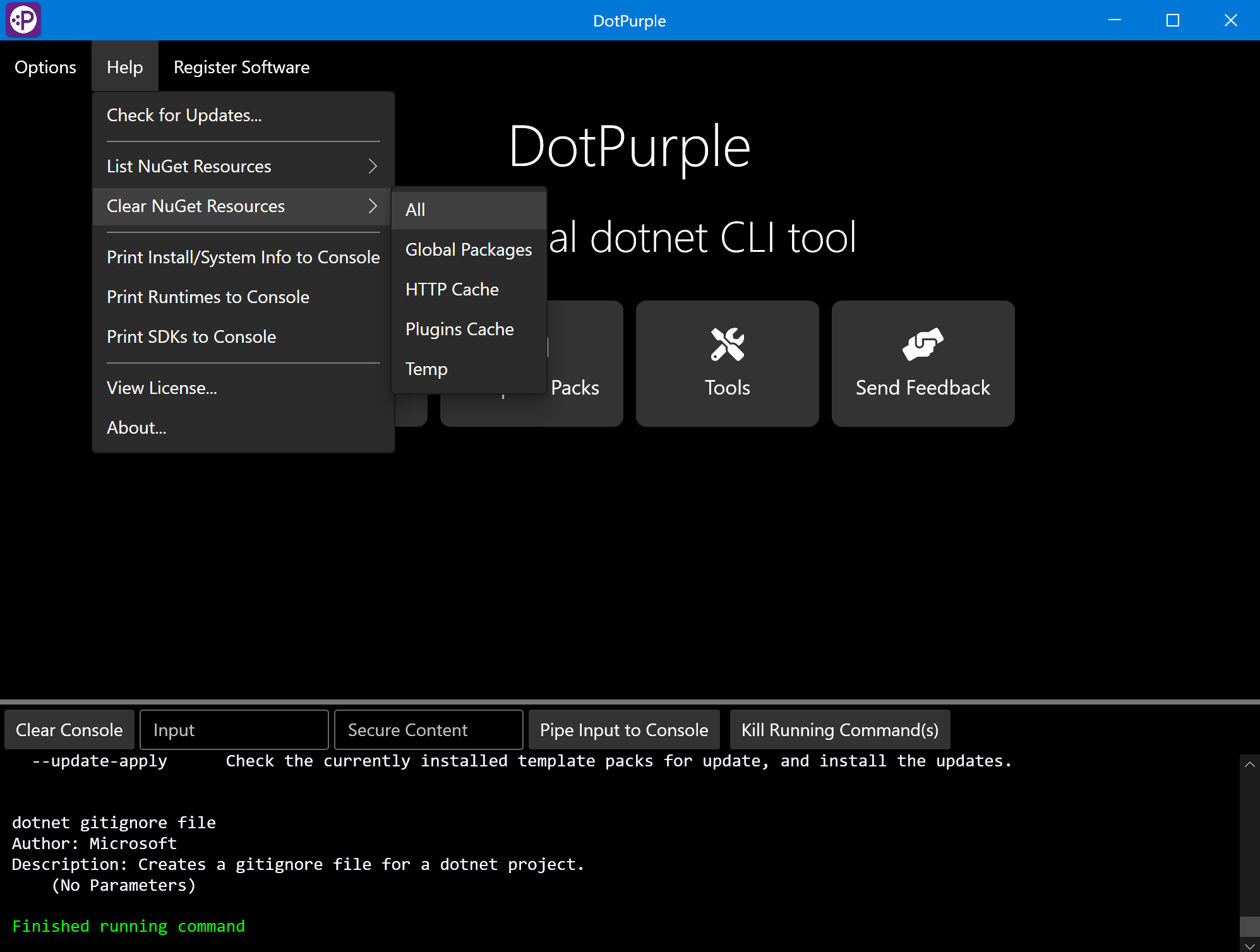 We also added some options for you to manage your NuGet sources on a solution level: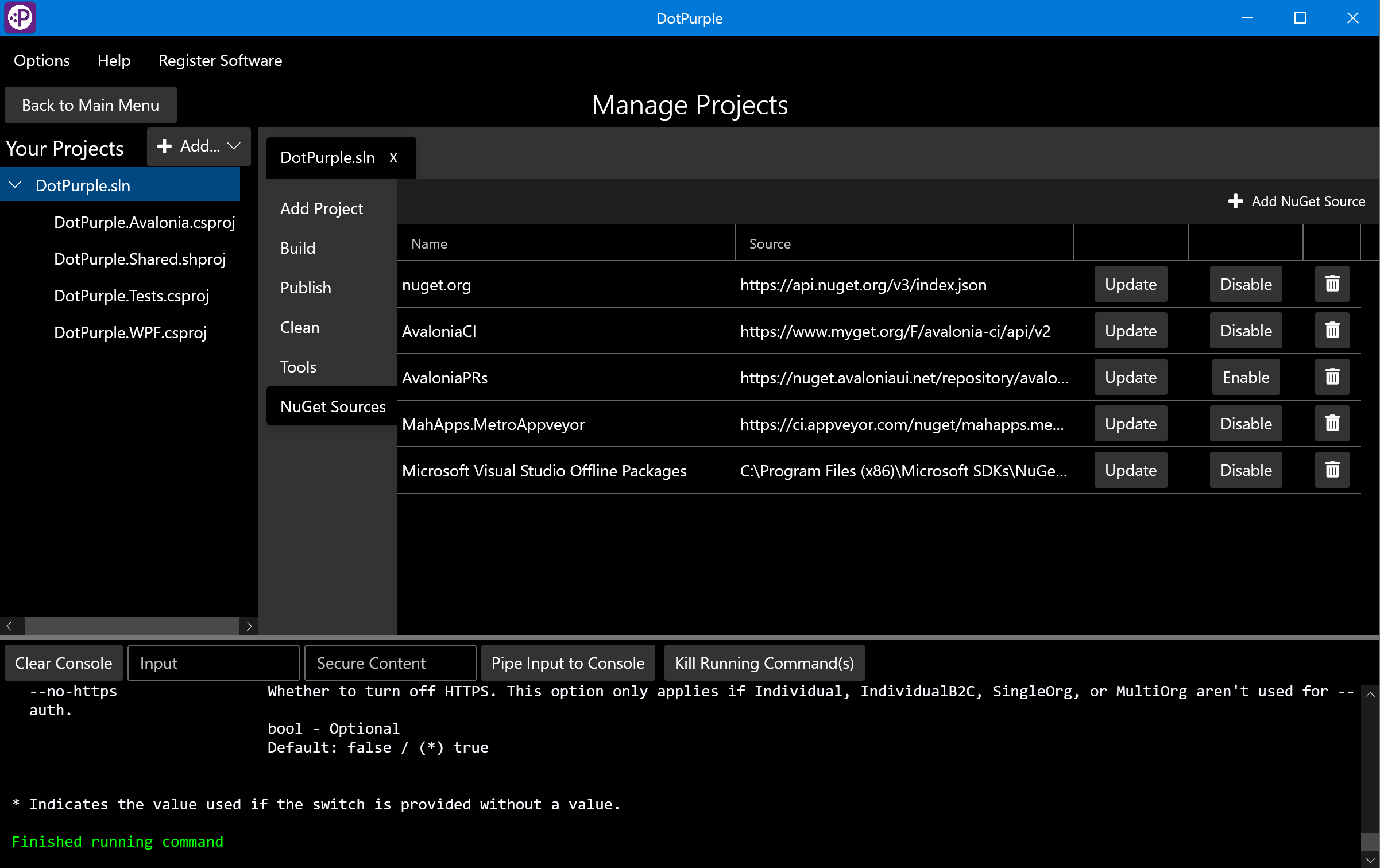 There's also a few minor things to help improve your experience, including the ability to use 'dotnet msbuild' instead of 'dotnet build' as well as open the containing folder for a .app file that you're building for macOS: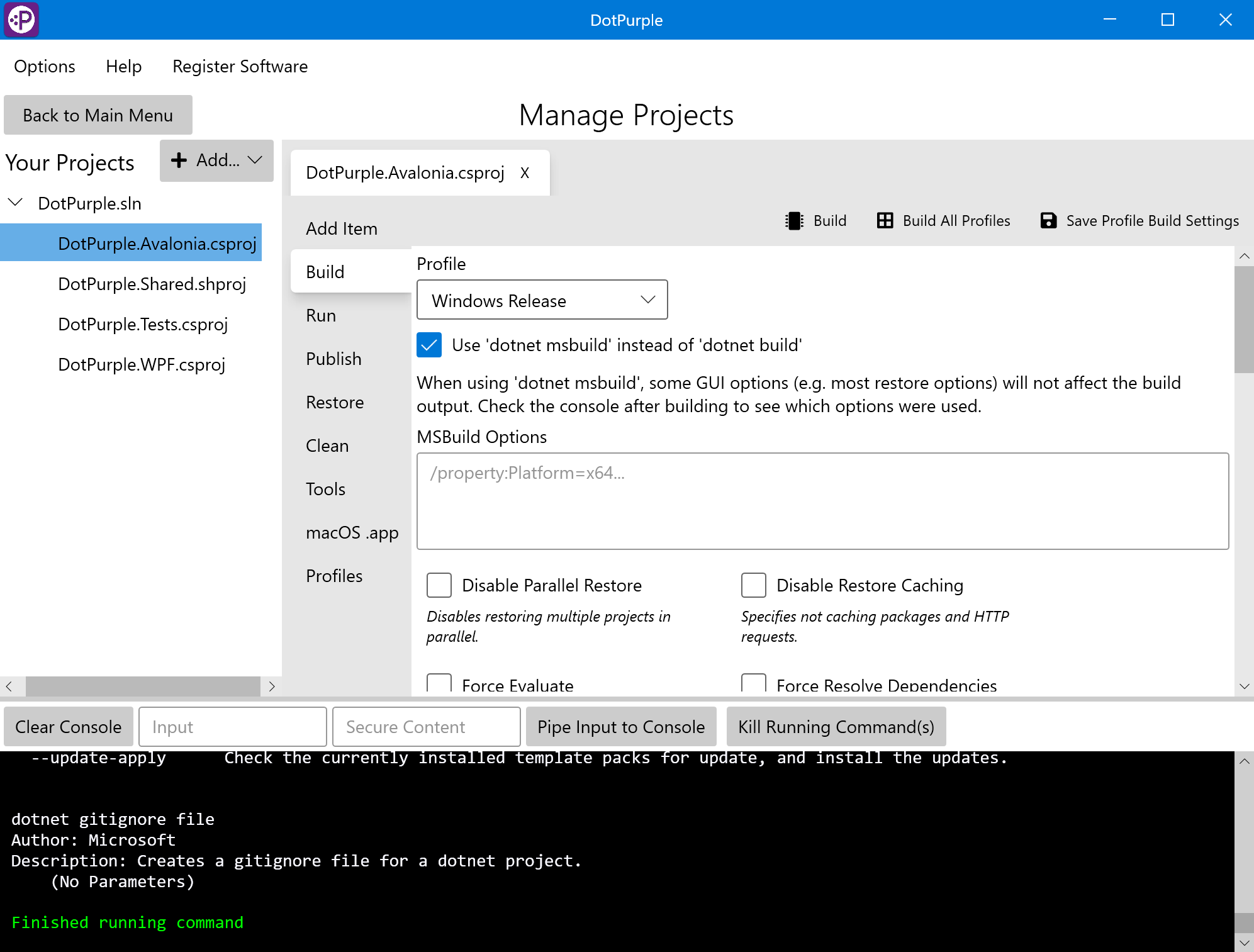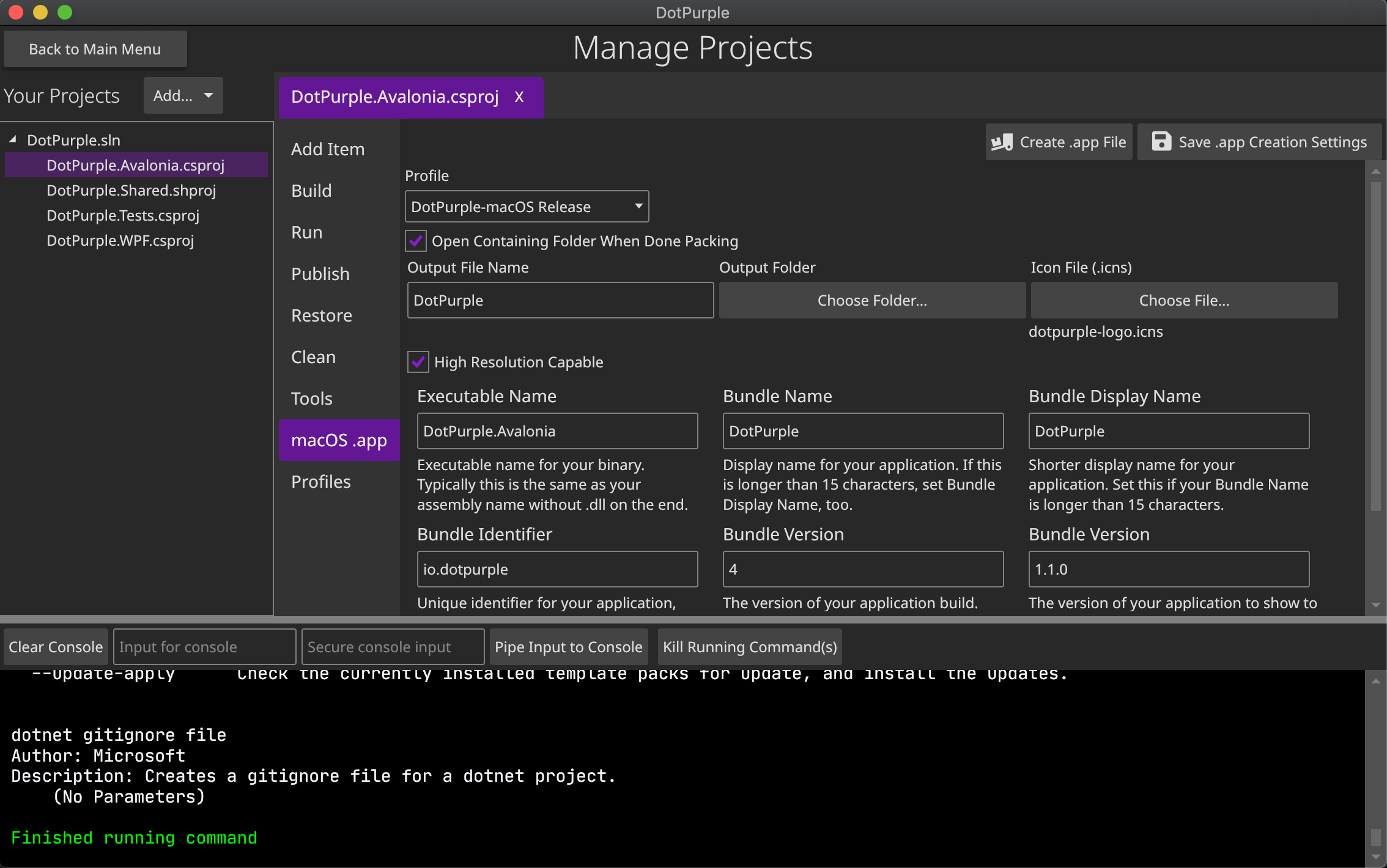 Thank you for using our app! You can use the in-app feedback system, ping us on Twitter, or drop us a note on our GitHub to let us know what you think.
Please consider purchasing a license if you enjoy using the app to help support us and new features! We're planning on a few things right now, including a browsable list of 'dotnet' tools with one-click installs as well as doing the same for templates. v1.2 will also have the ability to manage NuGet packages for your projects (e.g. check for updates).