DotPurple 1.2.0 live with NuGet package management for DotPurple Pro users 🎉
Tuesday, July 7, 2020 at 02:07 PM
Hey all!
Today, we're releasing DotPurple v1.2, which contains features exclusively for paid license users of our app!
Individual projects can now manage their NuGet package references. You can add new packages (including searching for packages on nuget.org), check for updates, and uninstall packages.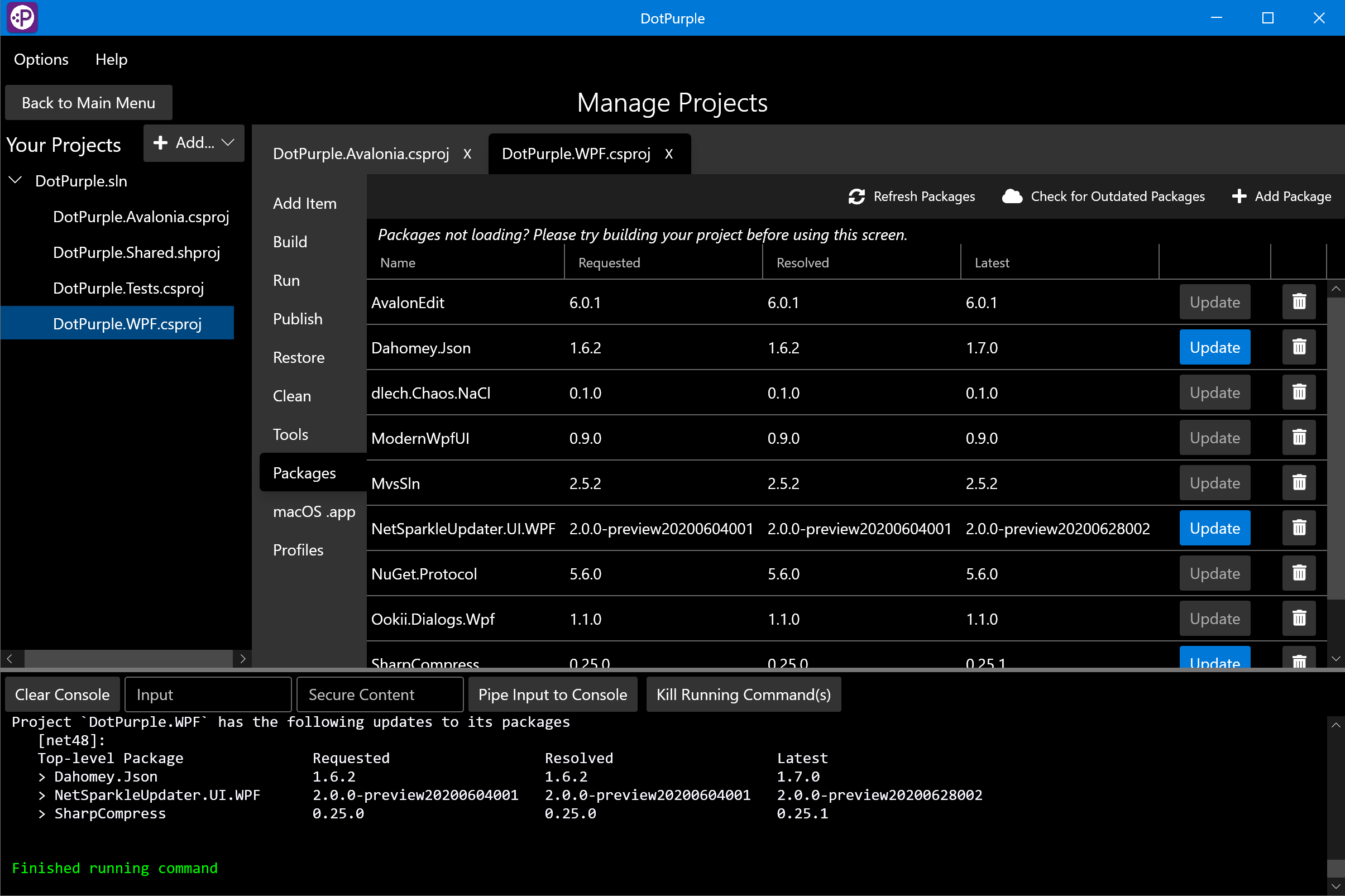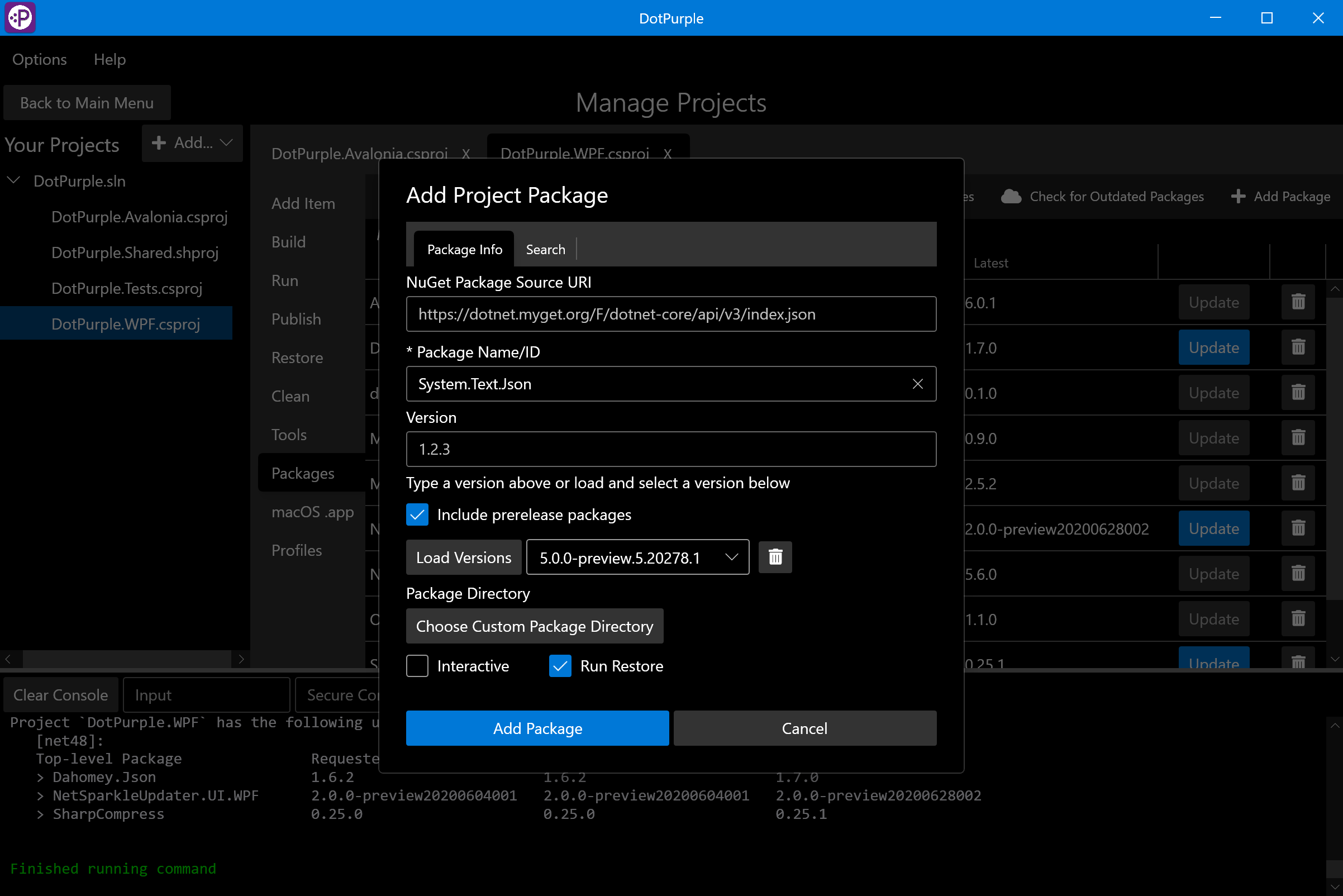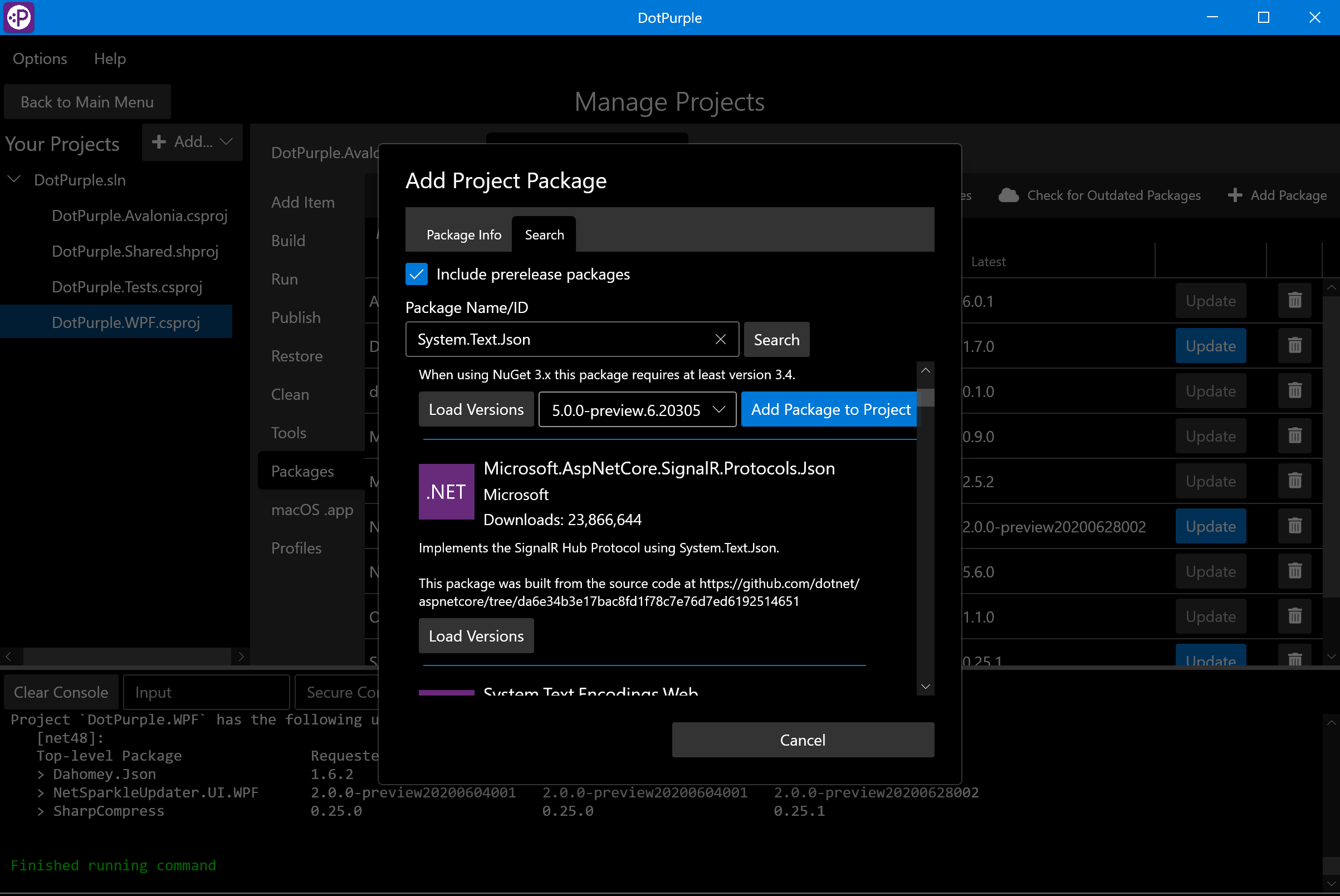 Thank you for using our app and for your continued support! You can use the in-app feedback system, ping us on Twitter, or drop us a note on our GitHub to let us know what you think.